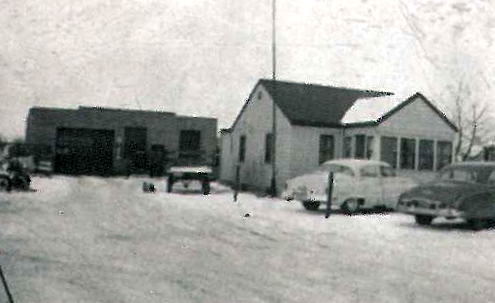 1939 Howard Campbell, Sr. opens a custom metal fabrication shop on Richfield Road in Flint, Michigan.
1945 Richfield Iron Works closes for one year as Howard, Sr. goes off to war.

1957 Richfield receives its first order for material handling equipment from General Motors.
1967 Richfield Iron Works incorporated on December 29.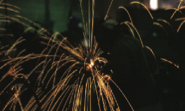 1973 Richfield expands with the purchase of Delta Tube & Fabrication Corporation in Holly, Michigan.

1976 Richfield receives its first order from Chrysler Motors.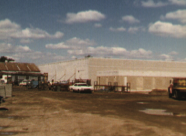 1981 Richfield Iron Works plant destroyed by fire. 37,500 sq. ft. addition to Delta Tube & Fabrication adds space to manufacture racks and a conveyorized wash, prime and paint center.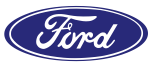 1982 First order from Ford Motor Company.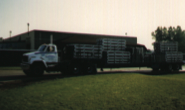 1983
Richfield dedicates itself to improving quality and ensuring on time delivery.
1984 Purchase of Corsair Engineering. 14,000 sq. ft. area for development of prototype racks added to Delta plant.
1988 Richfield implements supplier relationship program, all bills paid on time.
1990 Purchase of Delta Wire & Manufacturing Co. in Harrow, Ontario.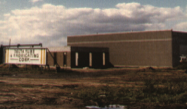 1993
Delta Tube & Fabrication expands again with a 7,500 sq. ft. area for assembly.

1994 Name officially changed to Richfield Industries.
1995 Sales and Corporate Offices open on Airpark Drive in Flint.
1996 Logistics Management and Engineering Centre opens offering full prototype and design services.
Purchase of R & R Technologies, L.L.C.
1999 Richfield Industries celebrates 60 years of quality service. Building begins on 22,000 sq. ft. addition to Corsair Engineering, which will house powder painting, and after paint assembly. Purchase of Plas-Tec Corporation.

2003 First order from Harley Davidson.

2005 First order from Polaris Industries, Inc.
2006 Purchased Soroc Products.

2007 First order from Honda.

2008 First order from BMW.
2008 First order from the Agricultural Industry.

2010 First order from VW.
2012 Purchased C&D Enterprises.

2013 First order from Mercedes.

2014 Opened Richfield Packaging Solutions in Pell City, Alabama.

2015 First order from Volvo Group.